Park Ridge Wellness helps individuals to achieve their health and wellness goals. Its hospital-based staff is committed to leading healthy lifestyles and, in turn, sharing their passion for wellness with others. The Park Ridge Wellness team consists of a certified physician assistant, health fitness specialist, a community wellness educator and registered nurses with specialized training.  This highly-qualified staff is also certified by the American College of Sports Medicine in counseling and personal training.

Park Ridge Wellness has partnered with NeuraMetrics to bring their successful program to corporations.  Contact NeuraMetrics for further information.  904-246-9733

The Association for the Advancement of Medical Instrumentation (AAMI), a nonprofit organization founded in 1967, is a unique alliance of nearly 6,000 members from around the world united by the common goal of increasing the understanding and beneficial use of medical instrumentation.  AAMI is the primary source of consensus and timely information on medical instrumentation and technology.

The Culture-Strategy Fit Profile is a diagnostic approach that assesses the underlying values, beliefs and culture patterns operating in your organization and the way that they dynamically operate to support and impede success. The Culture-Strategy Fit Profile employs multiple methods of inquiry to dig deeply into beliefs and assumptions that lock in adherence to practices and behaviors and to search for what will create breakthrough performance. This multi-method culture assessment finds the levers for addressing complex culture issues.
Alpha-Numeric Consulting LLC has specialized knowledge and technical skills backed by more than 20 years of experience in banking, financial application, software models, and consulting services with an emphasis on asset-liability management,  internal audit, investments, operations, profitability analysis and risk, and vendor oversight management.

DRK Research is a focused provider of business services using advanced analytical models developed through rigorous research and application programs and targeted at high value business opportunities. They also deliver education services to large and mid-size companies that help put the models to use.

Joe Ficalora & Associates specialize in advising business seeking growth.  Using DFSS and other proven techniques, we will assess your business and key processes, identify opportunities, and consult with you to capture these opportunities for growth!  With over 30+ years of industrial experience, you can be sure that we have a great background to draw upon for problem-solving in your business.
At Business Improvement Strategies we have helped hundreds of companies achieve breakthroughs with very little capital expenditures.  Our consultants are trained in the time tested Lean Six Sigma tools utilized by major companies to run their businesses, day in and day out.  Successful companies have, through time, achieved a new culture, a new vision, and new expectations from their customers.  Lean Six Sigma tools are designed to ensure long-term results, not temporary gains.
At Executive Advisor Group, we share over 30 years of hands-on, practical experience, helping companies quantitatively assess, prioritize and significantly improve their operational performance.
A non-profit organization, IEEE is the world's leading professional association for the advancement of technology.  The IEEE name was originally an acronym for the Institute of Electrical and Electronics Engineers, Inc. Today, the organization's scope of interest has expanded into so many related fields, that it is simply referred to by the letters I-E-E-E (pronounced Eye-triple-E).
K&A Global is a corporate divestiture and acquisitions advisory firm specialized in industrial automation for process, energy and manufacturing industries that provides a unique combination of operational experience, in-depth industrial market knowledge, financial analysis, turnaround and deal making skills to client engagements.
SigmaFlow's enterprise and desktop software solutions elevate corporate process improvement and best practice initiatives to a significantly higher level, reducing learning curves and project completion time, while improving results and cost efficiency.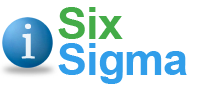 iSixSigma is the world's leading publisher and content provider for the Six Sigma community. Since 2000, iSixSigma has provided the most comprehensive and essential resources available anywhere to businesses at every stage of their Six Sigma maturity and professionals at every skill level. Hundreds of thousands of monthly readers learn new skills, advance their careers and contribute to the success of their organizations through a wide range of articles, tools, conferences and practitioner forums, as well as through publications, such as iSixSigma Magazine.
Fujitsu consultants can help you transform your business and undertake business change programs that address people, process and technology.
The Kirchoff Group is a market leading business coaching and advisory service led by senior executives who bring an Investor, CEO, Board Member, and Multi-faceted executive perspective.  One of the areas they have an outstanding reputation in is Demand Creation and Sales Effectiveness.